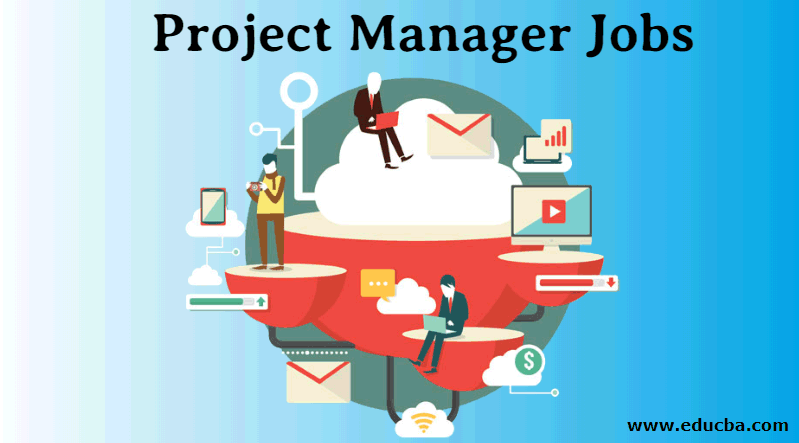 Introduction to Project Manager Jobs
You're a highly ambitious individual with influencers such as Steve Jobs, Larry Page, Stephen R. Covey, Indra Nooyi, and many more on your list of who-should-i-follow. You want to be able to ape these personalities in the way they conducted business and facilitated and commissioned projects after projects. You want to be on par with other great project managers that you know of and those you see in your own current office. You want to take that leap of fate and land up in one of the most coveted job roles on planet earth right now. we will discuss Project Manager jobs.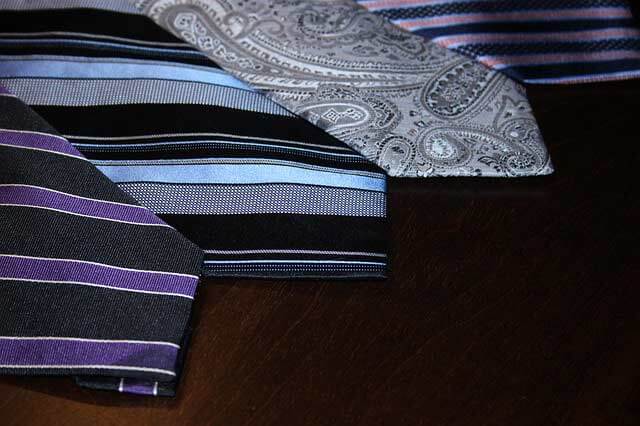 To be all of these and pull it off, you will need to start off with a simple interview—you need to land yourself into a project management paradigm—a world beaming with challenges and obstacles that need your views and ideas. A world where you manage and steer a team of project executives into achieving a company's objective and contributing to a business only to then climb your way up to the far ends of your role models.
In this article, we will be looking at how you can bag that project manager jobs, which you have your eyes on. So, let's begin!
What is the Project Manager Jobs Description?
Wikipedia defines a project manager as…

"… a professional in the field of management."
As accurately put, project manager jobs are those management professionals who look into planning, evaluating, analyzing, and executing projects that accomplish a set goal of the company's business plan. Basically, they are change agents who facilitate changes within the workflows and processes of a business. These professionals, while doing so, oversee the other operations that go on within the workflow of an organization.
Not only does a project manager look at the working and functioning of the department or the entire business, but they also look out for their teams and the performance of each individual within the team.
There's a huge stake in project manager job description these days, with companies adopting the different project management methodologies and frameworks. There's a stark increase in businesses hiring project managers with a view to enhancing business value and make businesses competitive at all levels within it. These are contributing to the increase in project manager jobs and the search for valued individuals who can make things happen within organizations.
This job description was started off as a single-directional entity but, over the years, has become a huge responsibility with a lot of weight. This emphasizes the need for qualified individuals who are gifted in the area of management and skillful tactility. If you come across a project manager jobs description, you will often notice that the duties assigned to a project manager are humongous and needs a completely dedicated individual to carry out the project manager jobs.
Gaining an aptitude and skill set for these project managers' job descriptions isn't too difficult, but it depends on how hard you can work for it because it surely has a lot on the plate.
What Can You Expect at a Project Manager Jobs?
Now that you know the importance of it, you now need to know the different areas that a project manager looks into. There are different functionalities within an organization that need the attention of a project manager.
By studying these different functionalities and workflows within departments, project managers can propose different changes to make systems and processes even more effective and efficient. This way, productivity, revenue, and business output are set to increase rapidly to highly benefit the business in every way possible. This is the sole aim of project manager jobs, and this is what businesses look out for in a project manager—the ability to be proactive and alert to the changes around.
In terms of a project, a project manager can be considered as a conductor to an orchestra. They are individuals who steer and direct the show towards magnificence and excellence. Project managers are these individuals who conduct the orchestra as per the audience and put up a great show for all the people to see. Success is the main goal.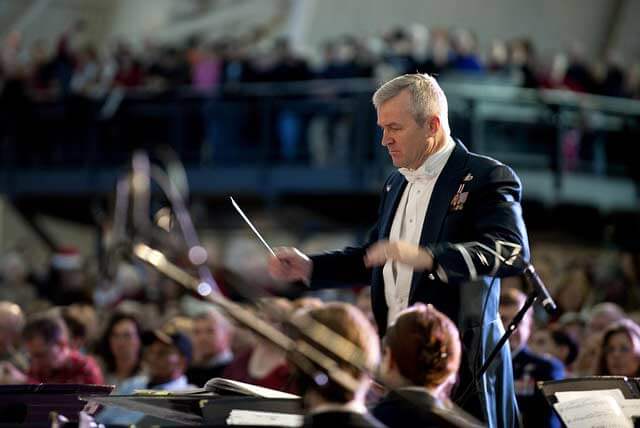 Here, I have listed for you the tasks and responsibilities undertaken by a project manager. Here's what you can expect at project manager jobs:
Defining scopes
Planning
Resource and task planning
Schedule management and timelines
Cost and budget management
Documentation planning and executing
Progress management and delay control
Team and people management
Procurement management
Quality control and assurance
Feasibility and scalability analysis
Vendor management and business partnering
Coaching and mentoring, and motivating
Meetings and presentation
Conflict management
Change management
Task delegation
Leadership
Influencing and negotiating
System integration
Tools and techniques implementation
Work culture preservation
Effective communication with stakeholders
Pre-interview Preparation
What was your role in your last project?
If you were to undertake a new project, what is the first set of questions that you would ask the management?
How will your current project management knowledge and experience benefit our business?
Which aspect, according to you, seems to be the most important area for a project manager: project management skills, soft managerial skills, or technical domain knowledge?
Which is that one skill that will make up a successful project manager?
How do you intend to set up a project team once we initiate a project?
Are you ready to answer all these questions? Does it only matter that you answer them, or it also matters that you're equally poised as is your answer? A lot depends on gestures, personality, and body language, as it depends on your preparedness for an interview as important as that of a project manager. Preparing beforehand can be of 2 types: right before the interview and way before the interview.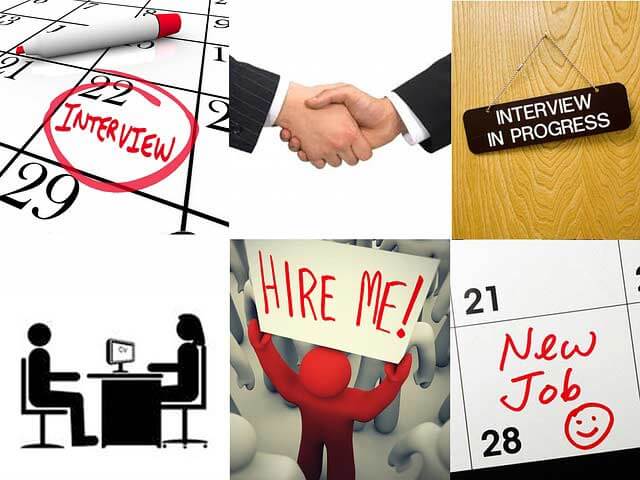 To apply for this position, it's important that you gather the adequate and necessary qualifications and experience to play the part well and show potential employers of your worth and a contribution they could miss out on if they were to pass on you. So, how do you prepare? Here are a few steps and pre-interview rituals that I've jotted down for you to follow and adapt to as per your own person. These are tried and tested ways of preparing for an interview as awesome as that of a project manager job role.
Step 1: Get an Appropriate and In-demand Education in Business and/or Project Manager jobs
Apart from higher education in project manager jobs, the various project management bodies all over the world offer great certification courses, which provide you with top-notch knowledge and training along with a suitable, world-recognized credential to your name, helping you with a project manager jobs of your choice.
Step 2: Put in All That Hard-work and Gain Experience in Project Manager jobs
Project managers didn't bag project manager jobs in a day's time, or they aren't born with a supernatural skill set to pull off the job. Their climb towards success has been a gradual one. A path with obstacles and hurdles that need to be conquered. Hard work is the key ingredient in this recipe that can make or break your career as a project manager.
Step 3: Tap on Opportunities That Come Your Way in Which You Can Showcase Your Leadership Skills
There will be a particular time that will come your way when you will receive different opportunities to showcase your caliber as project manager jobs. These opportunities in your project manager job role might not come on the silver platter and might need some grabbing. Project managers jobs are proactive individuals who seek opportunities and who lookout to introduce change for the better of the organization.
Step 4: Keep Learning
A project manager needs to, at all times, keep this as their mantra. An individual who keeps learning is surely a successful person. Each experience should be a learning experience, and project managers should be at the forefront of this queue.
Step 5: Dress Up
Personality is another factor that can really get your interview going. While most individuals dress up, crimp and proper only during the interview, it's necessary that from the time you enter the building till the day you leave it for good, you will need to be able to carry yourself with great poise. This urges command and gets the attention of the top management, who will have to believe that you're an organized individual who can take their project to the heights of success and are capable enough for this project manager job. Formals would be just that appearance you need unless your organization's work culture dictates otherwise.
Step 6: Be Confident
Confidence is your shield, and if you utilize it efficiently, you will be able to project the same during your interview. Keep building up your confidence through the days, and you will not be disappointed during your interview.
Step 7: Know Your Employer
It's very important that you know them inside and out of your employer before you actually meet the management and talk to them about joining their organization. Knowing the work culture and conducting a good amount of research can help you to decipher your interviewers and even come up with answers for these project manager jobs that will help them believe that you're compatible with the organization and can truly make a difference.
Step 8: Breath
Being nervous is absolutely fine. We are but humans, all of us. It is overcoming this fear that matters. Take a deep breath. It's important that you believe you're capable of this project manager job role; only then will you be able to convince the panel.
Step 9: Study the Job Description
Like knowing your employer, you will need to know what you've signed up for to. Thoroughly read through the project manager job description handed to you and first check if you have the mind and will, and skill set to pull it off. Know each duty that you're willing to take up, and you will be able to frame your answers in that way.
Step 10: Freshen Up
Don't turn up for an interview with a foul breath lingering in your mouth or a stained white shirt or attire. Men take a shave, and women, you can sure pull off an elegant hairdo. Make sure you've had your beauty sleep the night before and are as fresh as a cucumber at the interview.
During the Interview
This is your project manager job. Always start off with a great entrance. While you're not expected to waltz your way into the room, it's great if you could hold up your body in a proper stature and push in a smile on your face. We don't need lunatics in the room but make sure you push in a smile enough to get the feeling over that you're a warm individual.
A firm handshake can be your cue for "I mean business". Your confidence relies on this one gesture and can help the interviewers keep a listening ear to your views and arguments during the interview for this project manager job.
Every answer you give is being monitored carefully by individuals who need a great helping hand on board. For this, they will make every effort to get the best candidate for this project manager job. Always take a moment after the question is belted out to you. Think of an appropriate answer that will, in your opinion, satisfy the panel and is of great value to the organization. Once you've framed your answer, you can then take a breath and answer to the panel.
Make sure that all the points you've gathered in your head are emptied out in front of the interviews and give them a sufficient amount of time to take the answer in. Avoid being persistent and know where to draw the line during the conversation.
Hand movements are totally acceptable as opposed to popular beliefs. Make sure you're animated enough to show that you're in it to win it. However, you can mellow it down so as to not scare the panel away.
There will be a myriad of questions coming your way from technical areas to project management knowledge and social conduct. Take complete control of the situation at all times and juggle the ball within your court for your project manager job role.
Your First Day on a Project Manager Jobs
Congratulations! You made it through! This is great news, and you're on your way to the office. It's your first day, and there can be a few things you can do to avoid slack, misinterpretation of who you are, and to make a lasting impression. They are listed as follows:
Get to know the names of the people you will be interacting with
Know your immediate superior
Know your way around the office
Share some views on the project management office that has been set up
Make sure you get on board to perform a task; however menial it may be
Read through the intranet
Know your itinerary for the coming week or prepare one
Recommended Articles
This has been a guide to project managers' jobs. Here we are discussing the 10 useful steps to prepare for a project manager jobs interview along with the job description. You may also look at the following articles –